OVER 30 YEARS OF EXPERIENCE
South Florida's Premier Corporate and Event Photographers/Videographers
IMAGE IS EVERYTHING
Let us keep your brand looking it's best
Image is Everything! Especially when it comes to your business. If you are having a corporate event in South Florida, you want to hire a top quality photography/videography company to capture it. With Creative Focus, you know you will have the best.
Some of our Clients
We've had the pleasure to work with some of the greatest.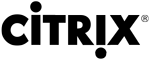 Latest Testimonials
Whenever we have a need for photography in South Florida, we are going to call Creative Focus.
Latest Testimonials
You're expedient service and assistance made my job very easy...thanx again.
Latest Testimonials
Our employees love you, they look forward to seeing you each year and having their creative photo made.
Latest Testimonials
This was the best photography session we ever had. 600 couples in an hour, wow! We had received many comments on how organized and efficient you were. The photo's were picture perfect, your timing was excellent and we will be certain to use you again.
Latest Testimonials
You're fast, really fast...and great job.
Latest Testimonials
It was a pleasure working with such a professional. Even though I was hundreds of miles away, I felt like we were side by side throughout all our planning. The pictures were perfect and you never got in our way. You allowed our celebrities to be comfortable as you captured their presence. Great Job!
Latest Testimonials
You definitely take pride in your work, I can see why you are so highly recommended.
Latest Testimonials
Thank you for doing such a great job! The photographs were perfect and you certainly provided us with the best service.
Latest Testimonials
It's the best group shot we ever had! It was done so fast...and we actually enjoyed it.
Latest Testimonials
No wonder you are in such demand......you're work is nothing less than creative.
Featured Projects
Click the links below to view each full Corporate Event Gallery